COME VISIT US! SUNDAYS AT 10AM
A SPIRIT FILLED FAMILY CHURCH
With over 3 decades of church experience, we believe that the church is one of the most necessary and vital components to a healthy and fulfilled life. And while there are many different types of churches and opinions on what church should look like, we believe that a great church has 2 basic elements: a source of connection to the relentless and overwhelming power of God that only wants to transform our lives and the lives around us, and secondly, a place where no matter where you come from, what you have been through, or how you look or feel, you have people that care for you and about you like a family should.
We believe that your belief system should be a platform to build on and not a cage to restrict. We are most closely aligned with the Assemblies of God in their fundamental truths while also allowing for people to be on their own journey to Christ. Thankfully, Jesus doesn't require that we have it all figured out to follow Him.
​
Click below to find out more about our Fundamental Beliefs
Hi!
We're Kellen & Christy and we've been married for 15 years and have 4 kids - Ally, Evey, Dash, and Kerringtyn. In our home and church life (which tend to blend together a lot) we believe in balance and unity. We work together to make the best decision as to what's best for our family - and we lead the same way.
​
Our life's work and calling has been and continues to be helping people experience what Jesus truly meant when He established the church. We don't have all the answers, but we know that church is a place that should be fun, peaceful, healthy, and effective in improving your life and the lives of those around you.
​
We hope we get the opportunity to show you how we do that!
why burnet?
Because God has been moving pieces behind the scenes long before we were aware of it
---
Because the nearly 7,000 people in Burnet and 48,000 in county need a place to grow
---
Because the hurting need a place to find healing
---
Because the lost need a place to find truth
---
Because the created need a place to learn about the Creator
---
Because church isn't supposed to be divisive - but united
---
because the rare combination of

need

& desire for higher levels of god's
presence

and power is undeniably present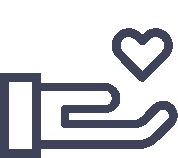 Would you consider supporting us financially?
We know God is invested in this church and it's success. But it requires our part mixed with His to truly make something special. If you're able and willing, please consider supporting us!
One thing is for sure -
we can't do this alone!
We'll take the lead, but we know you have talents and desires that God wants you to use. What better way to do that then to be a part of our team.